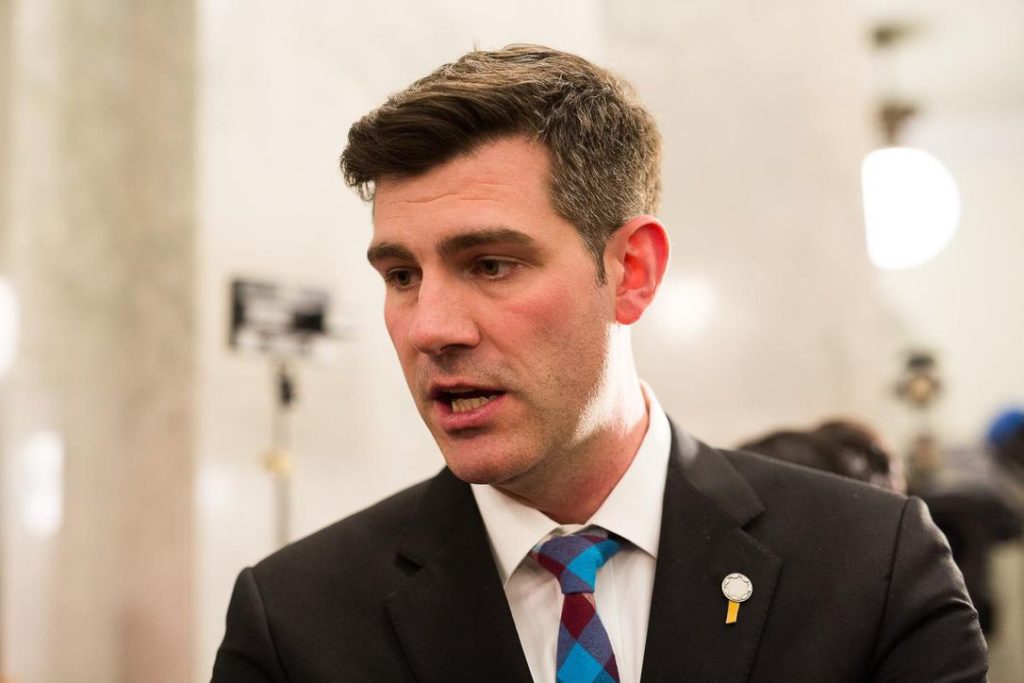 The Edmonton Declaration, a local climate agreement for cities, gets U.S. agreement
By Hamdi Issawi
EDMONTON—As tensions mount between Canada and the U.S. on the trade front, municipal leaders have pledged to work more closely together to fight a common enemy: climate change.
On Monday, the United States Conference of Mayors endorsed the so-called Edmonton Declaration, a locally created document that asks municipalities to take a stand on rising global temperatures.
The conference, which ran from Friday to Monday, represented more than 1,400 U.S. cities, including some of the largest, like Boston, Pittsburgh and Washington.
The Edmonton Declaration — spearheaded by Edmonton Mayor Don Iveson — is a three-page document calling on all levels of government to recognize targets set under the Paris Agreement, and implement science-based policies to reduce greenhouse gas emissions.
"It was also another chance for cities to be upfront and say we believe in the science and we all need to be making science-based policy," Iveson said Monday. "Not just as cities, but as provincial governments, as federal governments, and as business leaders.
"If climate is going to change to some degree, what else do we need to be doing to harden our cities against that and build resiliency."
Iveson has frequently said that it's high time cities work with scientists to play a leadership role in dealing with a changing climate.
To that end, he created the declaration at the CitiesIPCC Science and Climate Change Conference in March, in partnership with the City of Edmonton and the Global Covenant of Mayors.
This latest show of support for the Edmonton Declaration follows an endorsement from the Federation of Canadian Municipalities, which represents nearly 2,000 Canadian cities, or 90 per cent of Canada's municipal population.
The declaration calls on cities, which hold more than half of the world's population and contribute to 70 per cent of energy-related greenhouse gas emissions, as well as all levels of government to use science-based data and tools to plan for, adapt to, and mitigate the effects of climate change in line with the UN Paris Agreement.
According to the international climate accord, of which Canada is a member, participating countries must recognize that global temperatures must not increase more than 2 C, and must aim to curb the rise at 1.5 C to avoid the catastrophic effects tied to climate change.
However, with federal and provincial forces pushing for the expansion of Kinder Morgan's Trans Mountain pipeline, a project expected to triple the volume of oil shipped from Alberta to tidewater in B.C., some experts question the ability of declarations like these to meaningfully tackle climate change.
Ian Hussey, a research manager with the University of Alberta's Parkland Institute, applauded the Edmonton Declaration, and its urgent call to action in the face of the global threat, but questioned whether the Paris targets were realistic.
"It's going to be difficult to meet our 2030 targets," Hussey said. "So I think there's a bit of a disconnect between the levels of government in Canada with this urgent call compared to what's happening in Alberta on a provincial level, and with the federal Liberals now buying the Trans Mountain Pipeline, and continuing to approve (liquid natural gas) terminals in B.C."
In order for Canada to meet its commitments under the Paris Agreement, it needs to reduce greenhouse gas emissions by 30 per cent below 2005 levels by 2030.
The declaration itself recognizes that "analysis strongly suggests that the current overall, globally aggregated and nationally determined contributions are inadequate to achieve the 1.5 C goal, but most likely puts the world on at least a 3 C to 4 C pathway."
"It needs to be followed through with concrete action, and increasing regulations," Hussey said. "For Canada to meet its overall obligations under the Paris Agreement, we're going to have to see reduced production of oil and gas in Canada, and I think that's a difficult conversation that declarations like this hint at but they don't explicitly come out and say what is the action plan to get us to meeting our Paris Agreement."
Iveson, who said that it's important for energy cities like Edmonton to take leadership in the fight against climate change, doesn't see developments like the Trans Mountain expansion as contradictory to the Edmonton Declaration.
"It's given us an opportunity to educate people that a lower carbon future is not going to happen overnight," the mayor said. "We have a healthy industry today and that industry is going to transition over the next generation."
Federal and provincial governments are expected to see almost $47 billion in additional taxes and royalties from construction and operation of the project.
"We need those dollars to be able to fund important programs including our transition to a lower carbon future. So I don't see them as incompatible, and I was able to persuade American mayors of that."
Hussey, on the other hand, said Canada will need to think much differently to make that kind of pivot.
"We're going to need tens if not hundreds of billions in the country to mitigate and adapt to climate change," the researcher said.
Iveson's next step will be to take the declaration to ICLEI World Congress running June 19 to 22, in Montreal to garner global support for the initiative.
—
Original article on The Star: https://www.thestar.com/edmonton/2018/06/11/the-edmonton-declaration-a-local-climate-agreement-for-cities-gets-us-agreement.html