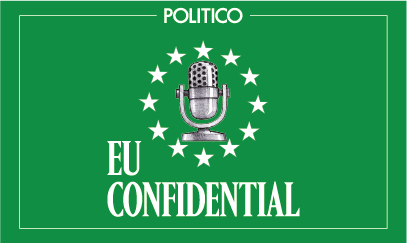 EU Confidential Goes Green episode 92, presented by Bayer: Stockholm Mayor Anna König Jerlmyr — Amanda Eichel of the Global Covenant of Mayors — Weber's green gap
By Ryan Heath
Between March and September, EU Confidential will zoom in on climate and sustainability at least once a month under the label "EU Confidential Goes Green."
With the Intergovernmental Panel on Climate Change sounding the alarm and young protesters taking to the streets around the world to demand action, this series promises our signature EU Confidential insight and interviews through a green lens.
This episode is all about cities. We'll hear from Amanda Eichel, executive director of the Global Covenant of Mayors for Climate & Energy, on how cities are taking the lead, innovating and collaborating in order to tackle pressing climate challenges.
Then we'll hear from Anna König Jerlmyr, the mayor of Stockholm & president of EUROCITIES, who spoke with POLITICO's Kalina Oroschakoff. The Swedish capital is growing fast but shrinking its emissions — by 58 percent since 1990 — at the same time.
The podcast panel dives into the Yellow Jackets, talk of a Green Wave in European politics, and asks why Manfred Weber, the center-right candidate to be the next European Commission president, is missing from the climate debate.
Reposted from POLITICO