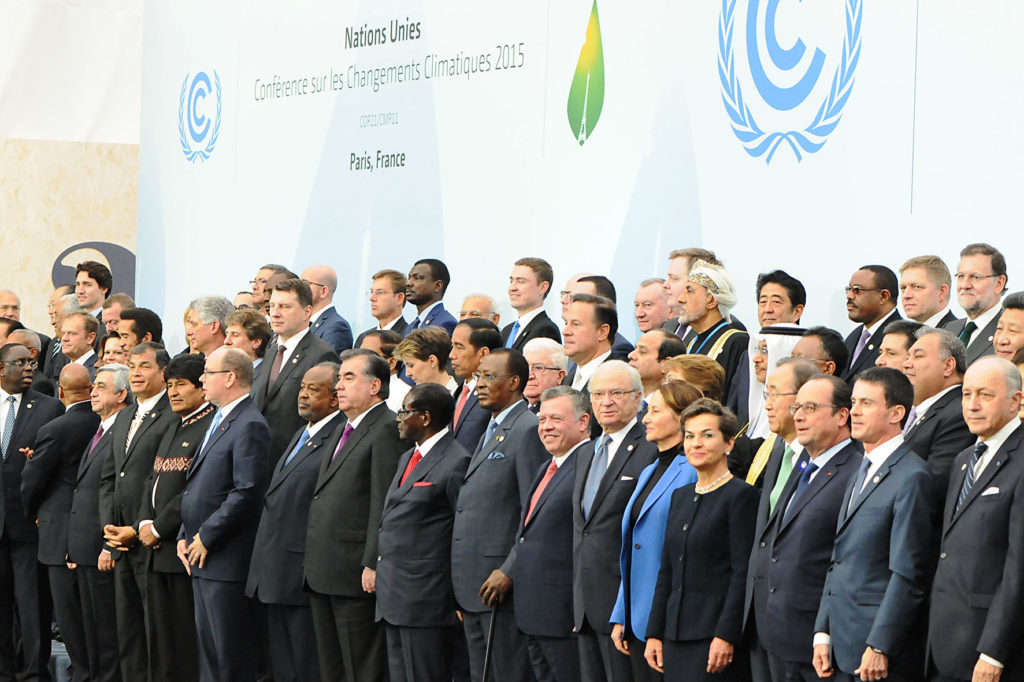 Announcing the Collective Global Impact of the Compact of Mayors at the Climate Summit for Local Leaders
As the opening session of the 21st Session of the Conference of the Parties (COP21) to the UN Framework Convention on Climate Change (UNFCCC) kicked off in Paris on Monday, more than 360 cities from all continents and regions across the globe announced that the collective impact of their commitments will deliver over half of the world's potential urban emissions reductions by 2020.
Over the last 20 years, local governments have demonstrated accelerating leadership in tackling climate change, yet the collective impact of this action had not yet been clearly quantified. The Compact of Mayors establishes a pathway for a data-driven framework of consistent and transparent public reporting of greenhouse gas emissions data that will help track climate hazards and risks and inform strategic plans that will direct resources and policies to better support and accelerate local climate actions.
Research shows that greater ambition today opens the pathway for significant positive future impact and greater potential to reduce emissions, while delaying action would have an equally significant negative impact and make it more difficult to prevent the worst impacts of climate change.
The potential urban emissions reductions of the Compact of Mayors by 2030 are equivalent to nearly 25 percent of the " gap" between national pledges made in advance of this year's COP21 summit and its expected outcome of an international agreement that will keep global warming below 2°C.
The sooner cities scale up their climate actions, the greater room there will be for additional emissions cuts in 2020 and beyond. In just the two weeks since the collective impact report was compiled, almost 40 additional cities have committed to the Compact of Mayors ahead of COP21, bringing the total number of committed cities to 396.
To learn more about the aggregate impact of the Compact of Mayors, you can read the full report here, explore the interactive graphic here and watch the video here.